Why LinkedIn – LinkedIn for Students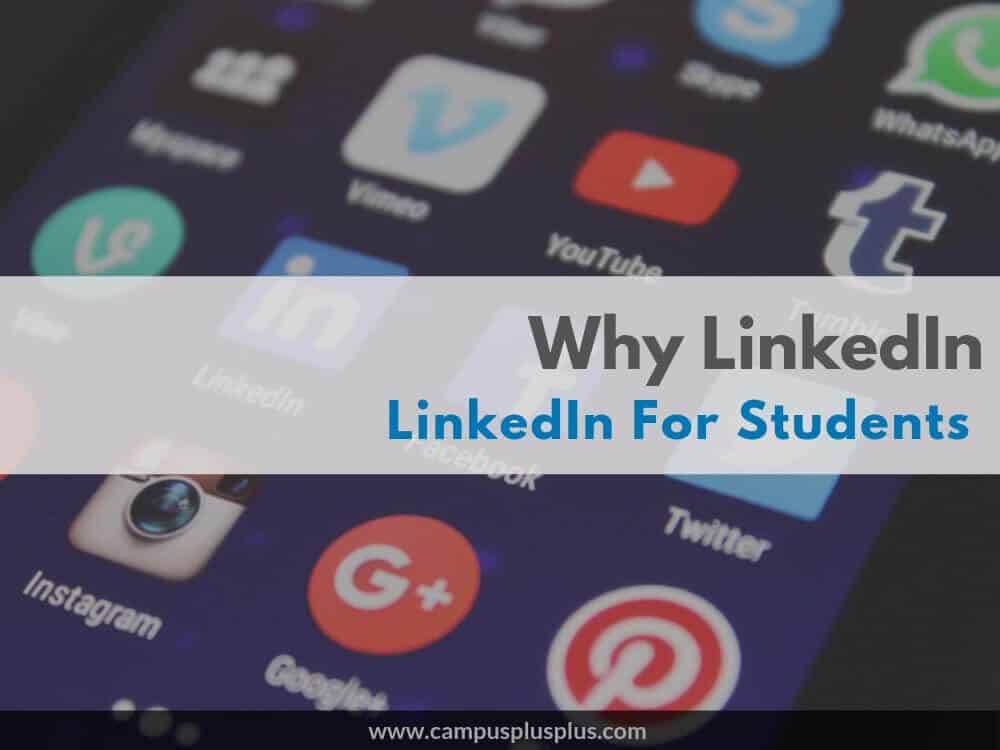 As a college student, you're in between the most important transitions of your life, i.e. from a college to a career. You joined for a course and acquiring many skills in which some of them you are unsure that whether it is important to your career goal. All these you are doing is to find a great job that helps to progress your life. Thinking of the job you are having a lot of confusions as following
What companies suit for your career?
What are the positions you are qualified or fit for?
If found something matching, how can you apply for an opening?
How to prove yourself a great fit for that position?
This is the first part of a series of article on LinkedIn for Students. This series will help you to on how to use the LinkedIn platform from the perspective of a student for your career growth. Here we are discussing Why LinkedIn? LinkedIn is a powerful platform that can help you to build a professional network, search for jobs, share and get updated of latest news and trends, identify your career path, research about a company or industry you are passionate about, build your personal brand and be discovered by others.
Why LinkedIn
LinkedIn is the favorite platform for most recruiters and hiring managers. Recent surveys have found that over 92% of recruiters use social media to search for job candidates and 70% of companies use social media to screen candidates. Analyze yourself what a potential employer will find when they search for you online. If you have a great profile on LinkedIn with your exact name it will be the first thing that comes up when someone searches you in search engines. Therefore, you should take enough care to strengthen your profile. LinkedIn has
500+ million members
9+ million companies
10+ million active job postings
While discussing the same with students, many uses to ask me that what if they are not in any social media that shows online presence. For them, 57% of employers reported that they were less likely to hire a candidate who they couldn't find online in a survey. In this digital age, the best way to land your dream job is through networking and employee referrals which you achieve greatly through this platform.
Why not Resume?
A resume is just a piece of paper listing your education, experiences, and accomplishments in textual forms. There are many limitations in the resume which is not in the case of LinkedIn. You can elaborate the same using images, videos presentations or other supporting documents or links to further showcase your work. There is a space in LinkedIn where you can add your volunteering experience, interests, recommendations and endorsements for your skills. There endorsements and recommendations give more weight to your profile as it will give more insight on how other people view you as well. Being a platform, it can be also used to create a powerful network of connections, interact with others. You can also make yourself visible for a for some search keywords based on skills or experience.
If you haven't set up your profile yet check out: Set up a LinkedIn account
If you already have an account and want to customize it professionally check out: Customizing your Profile
Survey & Facts Source: Recruiter Nation Survey 2015, CareerBuilder survey, LinkedIn Blog