Unity Student Ambassador Program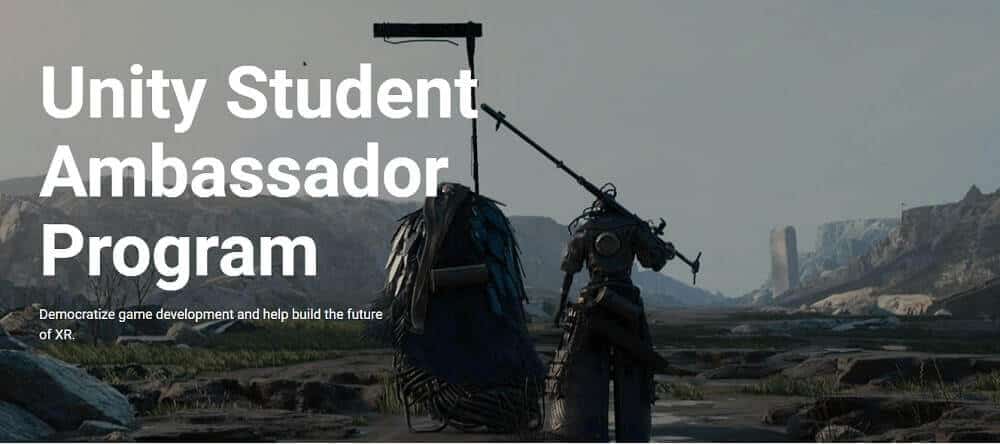 Unity is looking for talented student unity developers, artists, and designers, who are passionate and ready to contribute their expertise to their fellow students through community events to be part of their Unity Student Ambassador program. The selected ambassadors will be trained directly by the team, and they will get access to their industry events to update their knowledge. By being part of the program, the students will be part of their global community of Unity Student Ambassadors around the globe with a mission to democratize the game development and helping to build the future of XR.
Ambassadors help grow a passionate and skilled community of students creating awesome virtual things. Being part of the program, students will spend the year planning campus events, running workshops, game jams, sharing experiences via social media. They will also demonstrate the latest technologies wherever he goes, develop learning resources, and work with faculty, bookstore, the student governments, clubs, professors, and the other students to foster student success on their campuses.
You can apply to the program by visiting the program website. You will be notified within three months of application if you are selected in the program as the onboarding is happening in groups.
You might be also interested in