Types of IT companies or Software Companies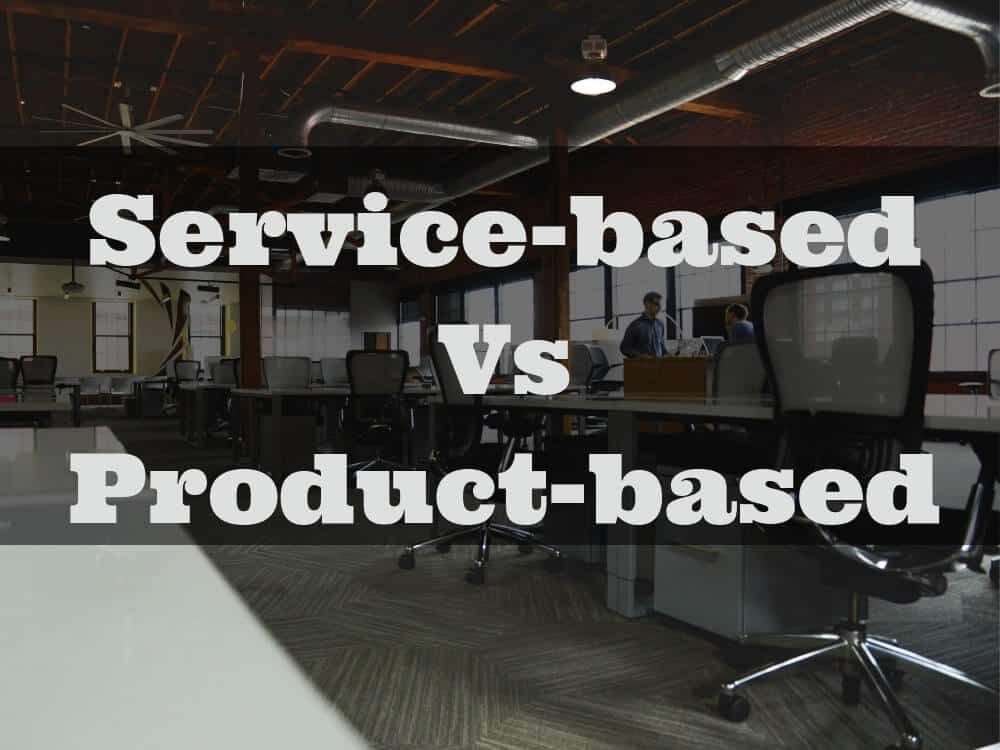 From my experience of interacting with students, most students are unaware of the types of IT companies and the difference between them. Here I am just defining the same according to my understanding in student's perspective while choosing a career. IT companies can be broadly classified into two as service-based companies and product-based companies.
Service-based companies
Service-based companies are one of the types of IT company, who do not provide any service or product directly to end-users in their brand. Instead, they work for other clients. These are the companies which will recruit from normal colleges in our state. In most cases, these companies will never demand that only computer science or information technology students should attend their interview. Instead, they will make the interview process open for every department including civil and mechanical and select the required. There are also some cases where you will be recruited by these companies and your joining date will be only after one year.
Once you are in the job they will give training as per their needs for around three months. They will only put into the job after some tests based on the training. In the training also, you will not be trained to the core level but to use some common tools and APIs developed by other product companies. The job will be also a kind of repetitive job with less learning and not keeping up with the latest technology. There is also a period called bench on these types of companies where the employees will spend their time idle in their campus due to unavailability of the project. These companies usually use to be very strict on office timings and dress code like that.
The package offered by these companies to a fresher is around 3 to 3.5 lacs per annum. You will be getting an approximate amount of 21,000 – 26,000 in hand per month after all deductions. Service-based companies example: TCS, Wipro, Infosys, Accenture, Cognizant, Tech Mahindra etc.
Product Based Companies:
Product-based are those companies who will be working on their own products and deliver that product to the end users. They will look for candidates who have good technical and domain knowledge and is familiar with the latest tools and technology. They will mostly hire students who had their specialization for their requirement. In most of their interviews, at least one round will be by the team who has a requirement on a special skillset. They will analyze whether the candidate meets their requirement and fits their team. They use to spend time on recruitment in only IITs, NITs or some premium institutions as they have to send a team for an interview in working day paying their costs, where they will be able to get more students.
In product-based companies, you work on the same product for years while in service it will be mostly for some months (years in rare cases). In most cases the product-based companies consider their employees as an asset for their company as losing them will be a great loss as it will take more time for a new employee to expertise their product. Product based companies will consider the quality as the King while the service-based consider the client as King. There you will have more opportunities for learning as you will have a new problem and write code from scratch
The average salary in a product-based company will be around 12 lacs per annum. Even many non-established start-ups use to pay a minimum of 6 lac per annum. They won't be that much strict on timings, you just have to do your work. Product based companies example: Apple, Microsoft, Google, Facebook etc.
Summary:
Candidates who are much passionate about latest technologies can choose product-based as there are many spaces for learning and experimenting. Those who are good in soft skills like communication, people management can opt service-based companies as there you can win the trust of your clients.
Note: There may be some companies who are having some product of their own but primarily known for services. You may also see a different definition against the above in different sources. They are also correct for those who are looking into it from a different perspective. The figures above are approximate and they may be minor changes.