Rajya Sabha Internship 2020 Inviting Applications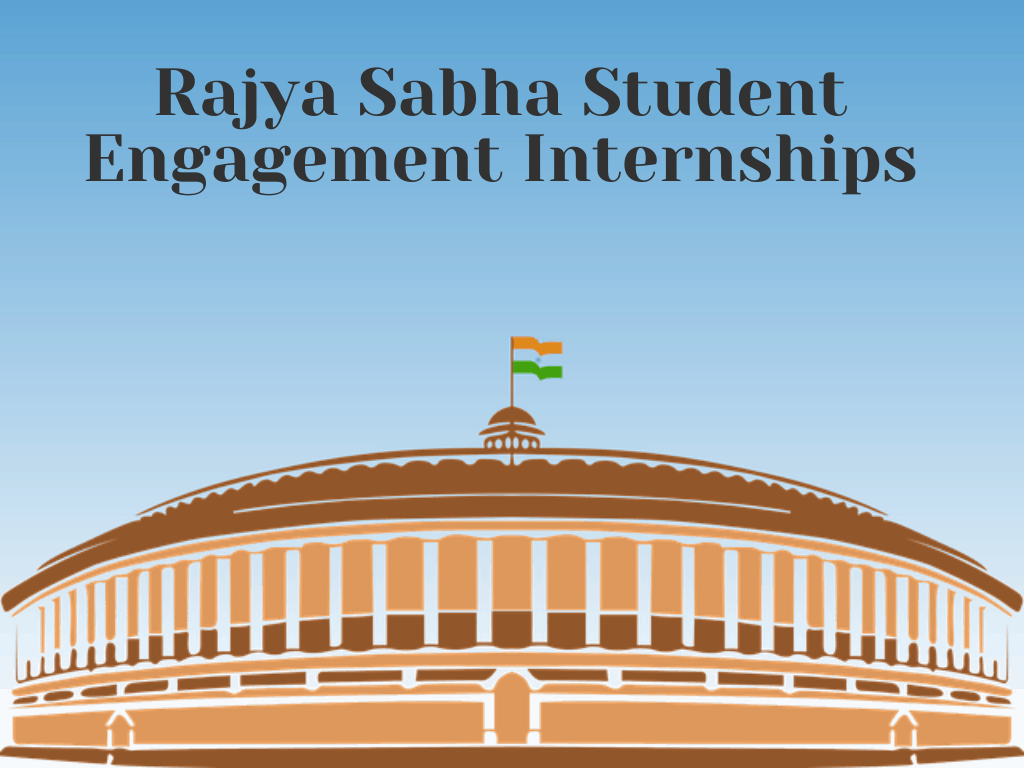 Rajya Sabha is inviting applications from students doing graduation and post-graduation courses in any discipline for its Rajya Sabha Student Engagement Internship Program. This Rajya Sabha Internship will select ten students to acquaint them with different procedural aspects of the working of Parliament of India, specifically the Rajya Sabha. Out of 10 postings, five will be selected from graduate applicants and five from postgraduate applicants (may vary according to the number and suitability of applicants). The internship is expected to happen during the summer vacation.
Rajya Sabha Internship Eligibility:
Students of any discipline pursuing any graduation or post-graduation courses.
Rajya Sabha Internship Duration:
Students can have their internship of two months during the summer vacation from the date of the award of the internship.
Selection of Interns
The selection of the interns will be by the Rajya Sabha Secretariat under the direction of the Secretary-General of Rajya Sabha.
Deployment of Rajya Sabha Interns
Selected Rajya Sabha interns will be working on the key sections of the Secretariat like
Bill Office
The Legislative Section
Table Office, Committee Sections
The interns will be acquainted by the concerned Head of the branch with the functioning of Secretariate.
Rajya Sabha Internship Stipend:
A consolidated amount of 10000 rupees per month will be provided as a stipend for the selected interns under the Rajya Sabha internship.
Orientation and Reporting
A briefing about the internship will be provided during the start of the program. And all the interns are required to submit their learning experience, work as a report to the concerned mentor at the end of the term.
Award of Certificate
A certificate would be awarded to each of the Interns on the successful completion of the internship and submission of report.
How to Apply:
Interested students can send the duly filled application in the prescribed format in ANNEXURE-V and send the particulars to 
Shri S. D. Nautiyal, 
Joint Secretary, 
Rajya Sabha Secretariat, 
Room No. 517, Fifth Floor, 
Parliament House Annexe, 
New Delhi – 110001 or 
Or may send through e-mail at rssei.rsrs@sansad.nic.in on or before 31 March.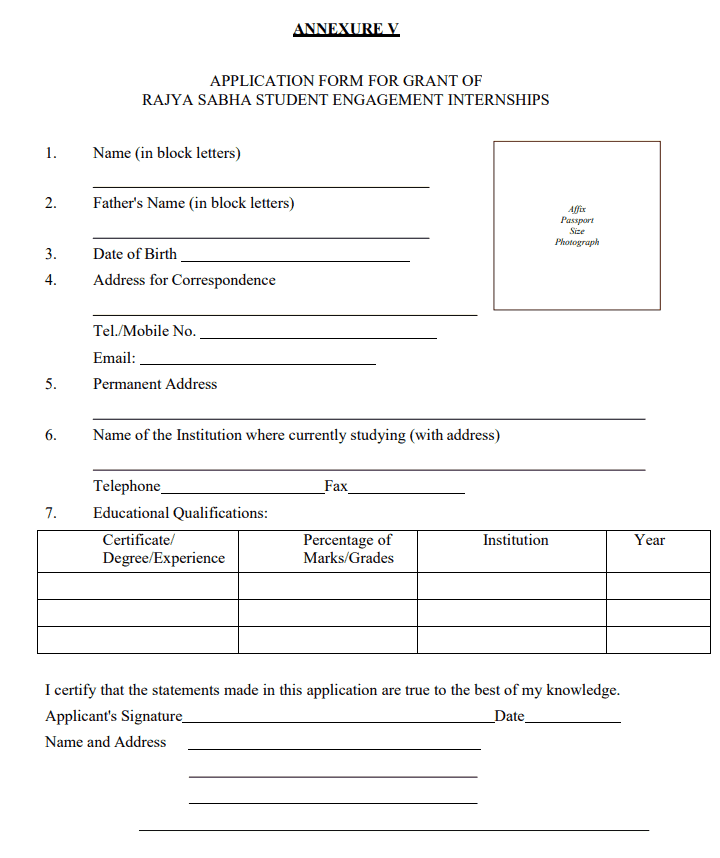 Also checkout Ministry of External Affairs Internship 2020
Join our WhatsApp Group for Similar opportunities