How to be prepared for an interview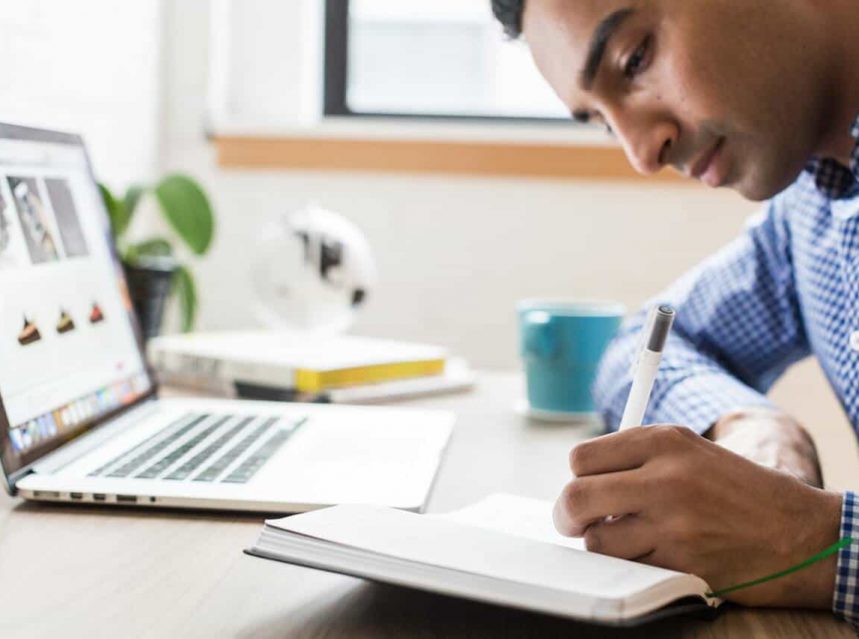 Have you got an interview? Congrats. You already did a great job with your resume without showing yourself. Now it's time to ensure that you will crack it. Investing enough time and understanding clearly how to be prepared for an interview will help you to reduce the number of interviews you may need to attend. No one ever suffered from being overly prepared!
Here we will see some steps you can take ahead to make a terrific impression to the potential employer. This includes researching the job and company, practicing common interview questions and answers, the way to dress for an interview, arranging your travel plan and more tips on how to be prepared for an interview.
1. Carefully analyze the job description
You are getting hired to perform what is there in the job description. They are going to pay you for that. It is very important that you review word-by-word of the job description and understand what the organization is seeking from a candidate in this position. As much time you invest for it, that much easy the interview will be.
It will help you to prepare a great answer for most of the interview questions. Especially why you will be a good fit for the position.
Take a further step by checking the LinkedIn profiles of similar positions who work in the same title in the same company. This will help you to get a sense of the day-to-day activities of your work.
Carefully analyze the list of skills, knowledge, qualifications, professional and personal qualities and prioritize it according to whether it is critical or nice to have. From here you can also find the answers for the interview question about your strengths and weaknesses, and most of the technical questions.
In most cases, the interviewer may ask to describe a time you demonstrated a particular skill or ability. See how you align yourself with requirements and be ready with the stories of proven ability to accomplish these from your past experience. If you have done a certification for a particular skill mentioned in the job description, don't forget to mention that also.
Even though in most cases the requirement and duties are listed in order of importance, it not necessarily always. So, focus on your strengths.
2. Do extensive research on the company
Researching about the company as much you can is equally important to analyze the job description. This will help you to answer the question of why you are interested to work for our company and also prepare some thoughtful questions to be asked to the interviewer.
Each organization has a different work culture. Understand it to gain insight into your potential happiness on the job.
You can start the research from the company website and move further to social media and extend the search to Google search/news releases on what others talk about the company.
You can use Glassdoor and similar platforms to readout reviews from their current and former employees. As most of the reviews may be anonymous, take it as a guide only. The fact is that angry people write reviews more often than happy ones.
If available try to tap someone in your network working in the same organization who can help you give valuable information on the interview process.
No matter what role you being interviewed for, if available, use their product or services before attending the first interview. Else if possible, request a sample of the same to familiarize the same from both customer and company standpoint. If hired, your goal is to create a value for that.
Read their annual reports also if available, as you can find the details on sales, profits, locations, key executives of the company.
Also, analyze their competitors and how they differ with each other. The information may be useful in any of your answers.
3. Research your interviewers
Try to know who will be interviewing you or the list of the people you may have to meet in the process. Sometimes it may be mentioned on the call letter or you can check whether any details are available on their website or LinkedIn by looking at their titles. If not, it is totally fair to ask these details to an employer in a perfect way.
Do a LinkedIn and Google search for them and learn more about them. You may both have some common interest outside the office. Perhaps you both may be part of any community, have some mutual contacts, or even attended the same college. As LinkedIn use to be the favorite platform for recruiters, many of them use to share their style of interviewing, their experiences, their expectations, etc. They may also have written some articles on how to be prepared for an interview from their perspective. Getting these details will make a huge difference in your interview preparation.
4. Consider your answers to common interview questions
Although no one can predict all the questions that may be asked by your potential employer. Consider your answers to some of the most common interview questions. Having invested enough time to practice your interview answers will help you to calm your nerves not to scramble any answers when you are in the interview hot seat. Here are some of the most common questions that will help you to get prepared for an interview.
Tell me about yourself?
Why do you want to work here?
What interests you about this role?
What are your greatest strengths?
Why we should hire you?
What are your weaknesses? Or What are your worst characteristics?
Where you want to be in five years from now?
Why did you leave your last job?
How did you deal with stress on the job?
Tell me how you handled a difficult situation?
What is your expected salary?
Tell me about an accomplishment you are most proud of?
Tell me about a time when you disagreed with your boss?
5. Practice interviewing by conducting mock interviews
It doesn't matter how many interviews you have attended before. It is essential to practice answering the possible interview questions for each interview. If you are getting prepared for each interview you may have to attend more. Because for each interview you have may have to change the focus of your experience, skills or abilities according to the job description and company.
Practicing in front of a friend, a mirror or a camera loudly will help you to be much more comfortable during the interview. This is an important and practical method of getting prepared for an interview.
Consult with your network in similar positions or in the same company to have an idea of what kind of technical tests may have for similar positions. They may also share their own views on how to be prepared for an interview with the particular organization.
A good practice is to jot down a few notes or bullet points and keep them in hand instead of the entire answer to avoid the feel of reading out from a script.
Glassdoor provides the average salary of different titles based on company and location. Here you will get an idea of what to answer when asked for the expected salary.
Practice other interview etiquettes like greeting the receptionist, interviewer and everyone you meet. We don't know who all may give input for the hiring decision.
Prepare a set of thoughtful questions that you can ask the interviewer to iterate your interest and show you have done the homework when it comes to researching the company.
6. Get your interview clothes and yourself ready
Your confidence is the key to landing your dream job. Feeling good about yourself will boost your confidence. Plan a perfect interview outfit and make it prepared one day before the interview to ensure you won't scramble in the morning.
Ensure your clothes are stain and wrinkle-free.
If it is new, try out your outfit ahead of a day to make sure everything fits and you look great on it.
Not sure what to wear? Try to find out someone in your network who works there who can give a heads up on what people wear there.
If possible, hang out at a coffee shop near some days before or check out their social media posts. This will give you a glimpse of what people are wearing there and much other information on how to get prepared for the interview that is not discussed here.
If a company follows a causal environment take a step ahead of it.
Make sure to shine your shoes and that matches your clothes.
Make sure your fingernails are manicured, this is something that you don't think interviewer's will notice. But they do.
The hairstyle is also as important as the clothes you wear. Make a research on what hairstyle fits for both the company culture and you, have it accordingly.
7. What to bring to a job interview
To avoid any confusion or obstacles on your way to your dream job, it is better to keep in handy of all the must and nice to have for the interview.
Keep handy at least five copies of your resume as you never know how many you will be meeting with.
Keep a copy of the interview email and some identification proof handy to deal with the security.
A list of references if asked for
A note with the pre-written questions you prepared to ask for from your research.
All relevant and necessary certificates
A bag, briefcase or portfolio that neatly contains all your items
Portfolio or work samples.
Printed directions on how to get to the interview
The Hiring Manager's Contact Information, the Company's Address, and Your ID
Neatly organize your bag or kit so that everything should be readily accessible if asked for. The less you have to search through the bag, the better.
8. Figure out the location and how you are going there
In some cases, the interview location may be in an unfamiliar area or even a new city. It can be challenging to find your way around and show up on the time. To avoid last-minute confusion on your commute prepare yourself to ensure everything goes smoothly.
Check the location on the Google map to plan your travel and have the necessary arrangements.
If the location is close enough, take a day ahead to make a visit to the place and check out the parking and other commute possibilities there.
Check for any emails from the company for any important information on confusing entrances, parking, gate numbers, life to use or anything else.
Leave early and leave some extra minutes for any small obstacles you come across which may make you late. It may be unexpected traffic, diversion on the route, non-availability of parking slot or trouble in finding the exact building.
Plan a 5-10-minute to deal with the security if it is a park of companies or a big building.
Save the interview contact information to inform the interview coordinator of any situations that may come out of your control that makes you late. Most people are empathetic to these situations if you let them know about it in advance and had a reasonable explanation. This is better than showing up late and explaining then and there without any notice.
It's a good practice to arrive 30 to 10 minutes early, as the interviewer may not be ready for you if you come early. Anyway, being early is better than being late if you arrive too early by leaving enough time for any unexpected delays.
9. Prepare questions to be asked to the interviewer
An interview is not only meant for an employer to evaluate you, but also to determine whether the company or position is a good fit for you. Many interviewers feel confident about those candidates who ask some thoughtful questions about the position or company. There are many aspects of the job you can find out by speaking to the interviewer. Engage and build a relationship with the interviewer rather than just providing answers to their questions. Have some questions handy with you from the research you did. Also, pay attention to them and compose some questions from the discussion in real-time. This is how you can impress the interviewer and many appreciate that. You can assume that the interview went well if it runs more than 30 minutes and had a discussion about the salary.