Apply for Google Developer Student Club Lead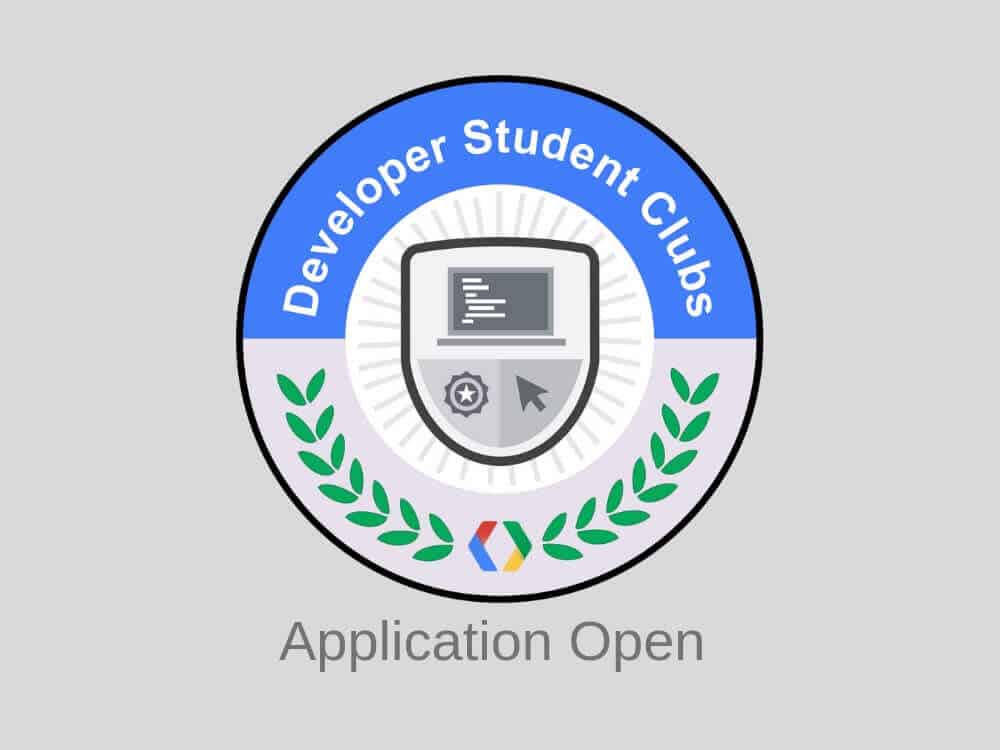 If you are a student leader passionate about growing a developer community for students to foster learning, sharing, and collaboration, the Google DSC program is for you. Get supported and recognized by Google as Google Developer Student Club Lead.
Being part of Google DSC program, you will get an opportunity to:
Grow your knowledge of developer technologies through dedicated workshops and events.
Gain industry experience by developing technology-based solutions to solve your local organization's problems.
Get exposure by showcasing your solutions or prototypes to your community and industry leaders.
What is Google DSC (Developer Student Club)?
Google DSCs are university or college-based students community groups to bridge the gap between theory and practice. Undergraduate and graduate students with interest in Google developer technologies can be part of the program. Being part of this elite club, students grow their knowledge in a peer-to-peer learning environment and building solutions for their surrounding community and local businesses.
Google Developer Student Club Leads
Google DSC leads are passionate student leaders in campuses who are keen on helping their peers to learn and connect. Google DSC lead may be pursuing some degrees and have good functional knowledge of software development concepts. Google collaborates and supports Google DSC leads to start and grow their on-campus community.
What does a DSC Google lead do?
Start a Google Developer Student Club on their campuses.
Host workshops
Build projects
Professional growth
Network growth
Community Learning
DSC Qualification / DSC Eligibility (Lead)
Being a Google DSC Lead, you are supposed to
Enrolled in an undergraduate program at a college or university
Minimum two years left until graduation
Commit a one year for the program
Passionate student leaders who are excited about technology and to create an impact in the community
Have experience in training technology things to fellow students or through communities
Be already active in other communities or technical clubs
How to apply for DSC
Check whether there is an existing Google Developer Student Club on your campus if there is be part of it and help them in organizing a meetup. Else talk to your college and set up a club in your campus
Apply for the Google DSC Lead and wait for the email
The selection happens once in a year.
Application Process:
During the application process other than filling out the personal and educational details. You have to record a video of 60 seconds of you facing the camera and upload in YouTube as public or private. Even though the video is not mandatory, it is highly encouraged to increase your chance of getting selected.
The video can be on any of the following.
Share what developer tool, product or platform you are passionate about and why
Share what would be the purpose of your Developer Student Club community
Share a challenge student interested in becoming developers are facing on your campus
Other optional details to improve your application
You also have to provide a link to your LinkedIn or relevant social profile. Please make sure that it is professional and optimized before submitting.
Link to your Git profile
Link of any GitHub projects
Any mobile or web app you built
Link to your Qwiklabs profile
Link to other supporting documents or technical articles you contributed  
Any extracurricular projects or leadership roles of any community of clubs.
---
You might be also interested in