Fellowship for Girls by Fantacode and Pehia Foundation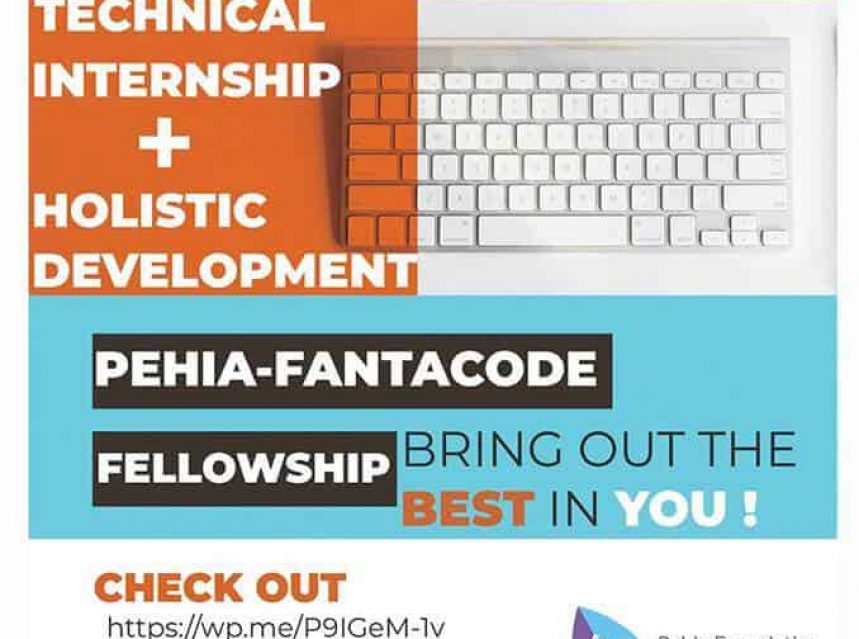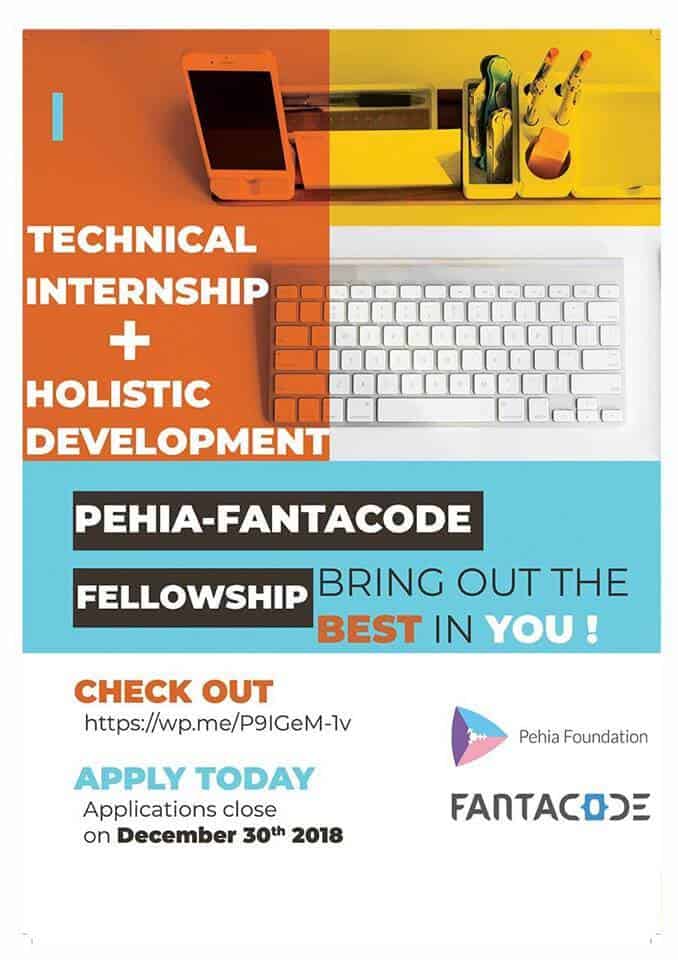 Pehia Foundation together with Fantacode Solutions LLP is looking for a skilled, motivated, girl coder aspirants to be part of their fellowship program. The fellowship will be of a kind of technical internship from Fantacode with some holistic development power coursed by Pehia Foundation.
During the internship, the interns will have to complete some specific tasks and responsibilities to develop their capabilities and gain experience. The internship will make students fully equipped to pursue their career in tech. During the term, you have to be flexible and involve various activities at the office.
About the Program:
The goal of the program is to empower four amazing women out of being code aspirants. They will act as role models for women in tech. On completion of the program, interns will attain the confidence to work on the real project and see themselves speaking at conferences or other events which they once used to be an attendee.
Internship:
During the internship, students will be working front-end track, mobile developer track or backend developer track based on the skills during the interview. Everyone will be undergoing an additional cloud proficiency training irrespective the track. This is a full-time internship and you have to be physically present at the Fantacode office at Calicut.
Holistic Dev Part:
Under the holistic dev part, interns will undergo some online and offline fun activities aimed at building their involvement in community initiatives, personality skills, ability to reach out people and many more. Pehia foundation will be guiding this part with the support of many industry leaders.
Requirements:
The team is looking for the girls who have completed their under graduation course. Those who are hardworking and have a strong desire to learn can apply. The applicants are expected to be proficient in basic programming skills and problem-solving skills.
Duration:
3 Months from the start of the program. You have to work full-time at Fantacode Calicut
Stipend:
This is a voluntary basis internship and no stipend will be provided. You will be provided with an experience certificate by the end of the program. If you perform up to the mark during the term, the team may consider a stipend.
Important Dates:
Application Open: 2 December 2018
Application Closes: 30 December 2018
Interview: 20 January 2018
Results Declaration: 26 January 2018
For queries: hello@pehia.org