Customizing your Profile – LinkedIn for students
If you are already one who already have a LinkedIn account, here we will see customizing your profile to have a professional look. If you don't have have a LinkedIn account yet, follow the steps on Setting up a LinkedIn account to not to make any mistake.
Add a background image
Open your profile and click on the edit icon to start customizing your profile. Firstly, let's change the background photo of your account from the default. Click on the pencil icon and choose the image you want to the background for your account. It is recommended to have a dimension of 1,584 by 396 pixels. When choosing a background photo, choose an image that's clear, professional, and fits the message that you're trying to convey. It can be an extension of your personal branding or your credentials of achievements.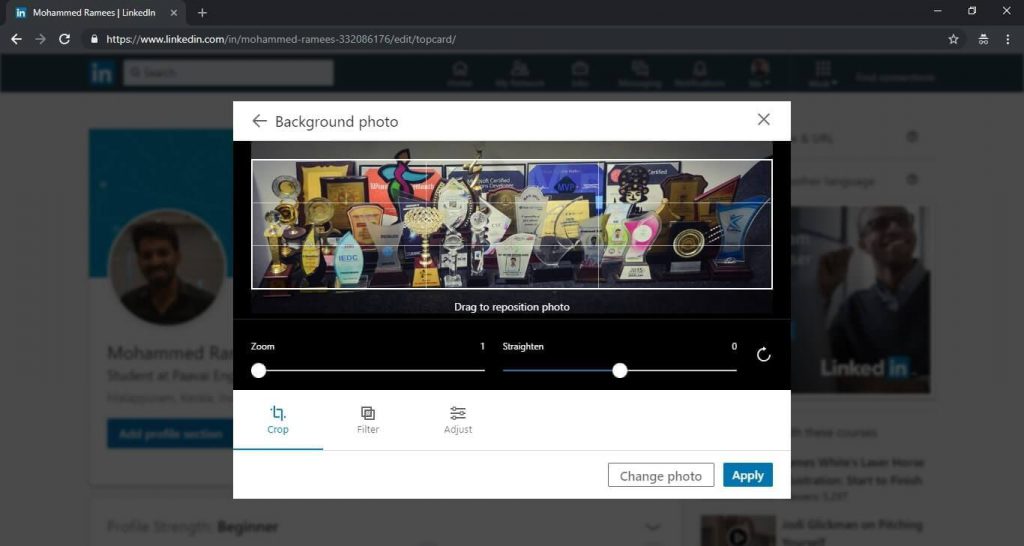 Personalize your headline
It may be your profile picture, the first thing a person see on your profile, it is your headline the first thing they will read. So, give enough importance to it and make sure you have a good one. By default, you will be already having a headline as "Student at Your College".
Most people use their job title and the company they work for here. But being as a student, that won't fit you. Even though you could keep it as default title, I recommend customizing it as it's also a factor in helping you to show up in search results. So, you can make it something that defines who you are and what you aspire to become. It is also good to include keywords with which you want to show up your profile in searches. Keep it crisp and interesting. Remember this is not a detailed summary of everything you have done in your life.
Examples: Computer Science Student at Paavai Institutions, Passionate about Digital Marketing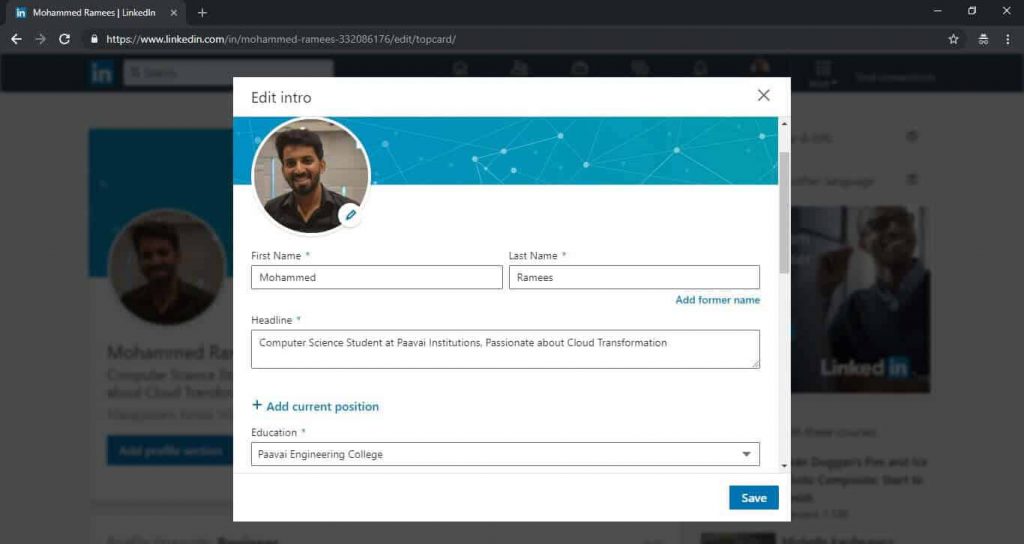 Add a summary
Now let's add a summary to our LinkedIn Profile. It's a big mistake to waste this opportunity by leaving this part empty. The summary is where you can share some of your interests, passion, career goals, skills, and accomplishments. You can also include some keywords into summary to make yourself visible during search results. By default, it shows only the first two lines of what you gave, where you should grab the attention of your reader to make them read more about you. Make it easier for the reader by using bullet points wherever possible. If you are not sure of what to add here please move forward and complete rest of your profile and you will get an insight of what it should look like. It is something to update constantly when you acquire any new skills or enter new phases of your career.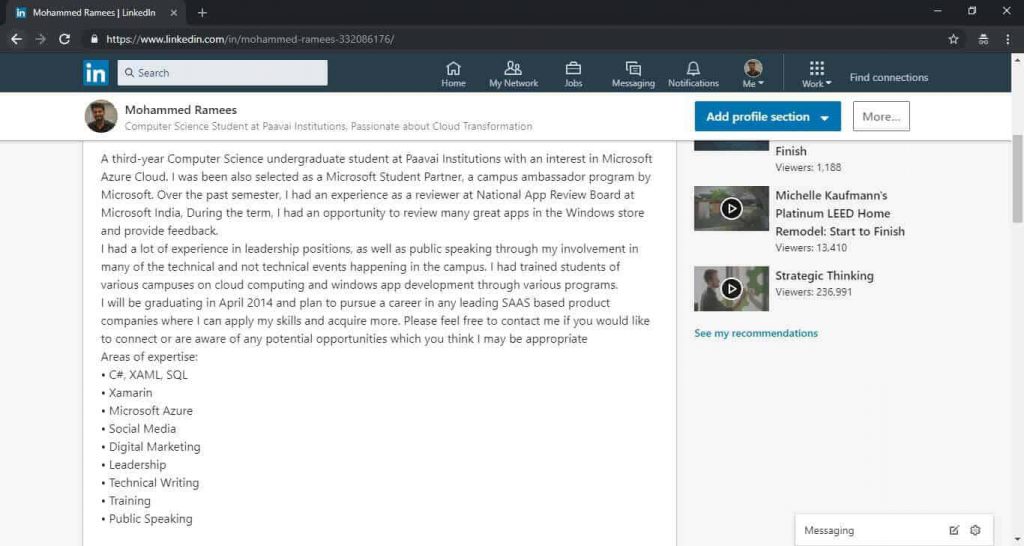 Work Experience
As a student, you may or may not have any work experience. Experience section is for professional experience. Remember this is not the place to put your activities took up or positions held while in college. If you do have any internship, part-time experience you can list these on your profile. To add a work experience, click on Add Profile Section, choose Work experience and fill the details Position, Company, Location, from and to date or I Currently work here, description (some things that you accomplished at those positions, just to show the skills that you developed through that job). Upload any media if you have to support it.
Volunteer Experience
You can also make use of the field volunteer experience to make your profile stand out and looks great to potential employers and collaborators. Provide the details of any NGO, non-profit organizations you have volunteered for. Share what drove you to volunteer, why you care, what exactly you did there and what you achieved. To add a volunteer experience, click on Add Profile Section, scroll down to volunteer experience, enter the details with start and end date and give a description about it.
Education
By default, you will be having an education added while creating the profile. If you want you can add all the other education you have like schools or majors. You could also edit and add any clubs or extracurricular activities that you participated in and honors you've received or things you've accomplished at the school to existing education also. There is a room for description where you can add additional things like your grade point, it is something you are proud of, awards, accomplishments, scholarships, you've earned.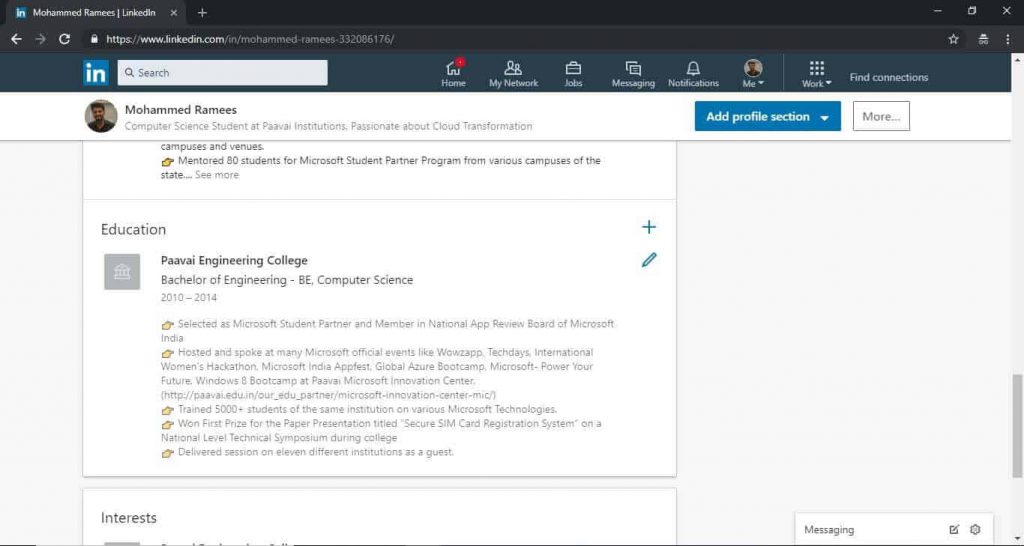 Add skills and endorsements
You can add the important skills that you possess, key skills that you recently learned as a student, software or other technologies that you know how to use well in your LinkedIn Profile. You are likely to get 27 times search visibility if you list 5+ skills on your profile. To add skills, you have to follow the same path that we were following. Click on Add a new profile section, and select skill section. You can start off by adding some 5 to 10 different skills and over time you can add up to 50 skills. Your connections will start to endorse you for these skills you listed if you possess them. Having several people have endorsed you for a skill makes your recruiter believe that you possess them.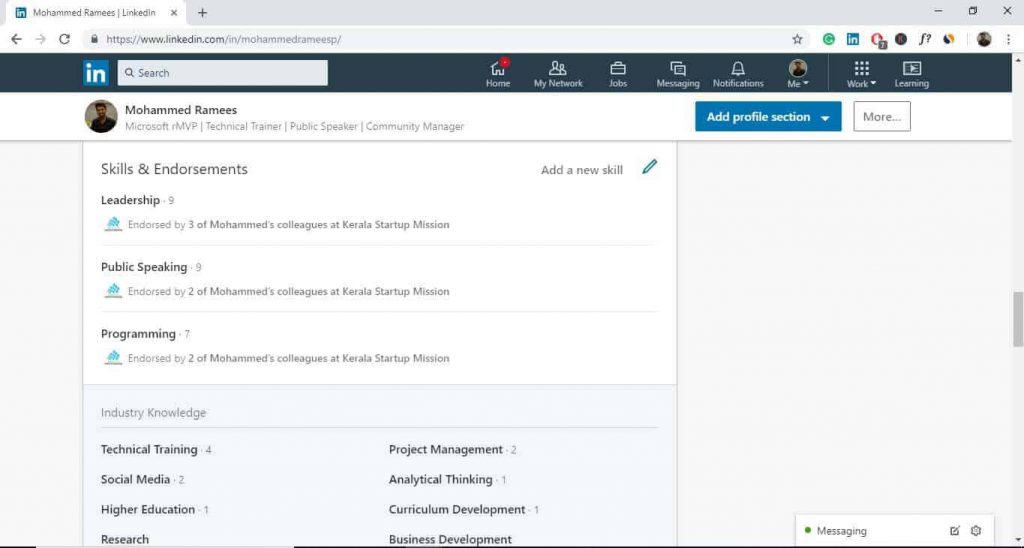 Recommendations
Recommendations can be a very powerful way to boost your LinkedIn profile, especially if you're using it as an online resume, searching for a job, or as a way to connect with people that you'd like to collaborate with.
The recommendation in LinkedIn is more like asking them to write a letter of recommendation. It does give them a much better opportunity to explain how they know you and why they're willing to recommend you. It can be from a faculty, instructor or professor taught you or from a boss you worked for or someone you collaborated a project with.
LinkedIn allows you to request a recommendation from your first connections. You simply have to open their profile and, on more section, there is an option to request a recommendation. You have to fill or select the details on how you know him and the position you had and you can have a message to the person to have a recommendation for you.
Add Accomplishments
LinkedIn also allows you to add your published work, the certification you have earned, patents of you, any courses you've taken, any projects that you have collaborated on or worked on, Honours and Awards, Test Scores, Languages, and Organizations you worked with. Add those who which you think will add value to your profile.
Adding projects allows you to showcase the skills you have and how you have used in in the project. Extremely important for students. Also, add your teammates you worked with here. Increase the chances of the recruiter viewing yours and your friends' profile.
Certification
Nothing says you are more qualified than a string of certifications in your line of study or in that specialization you are looking to pursue. I have seen many students doing the mistake of adding the certificate details of any two-day Android or Web development workshop attended by them. Certificate and Certifications are different.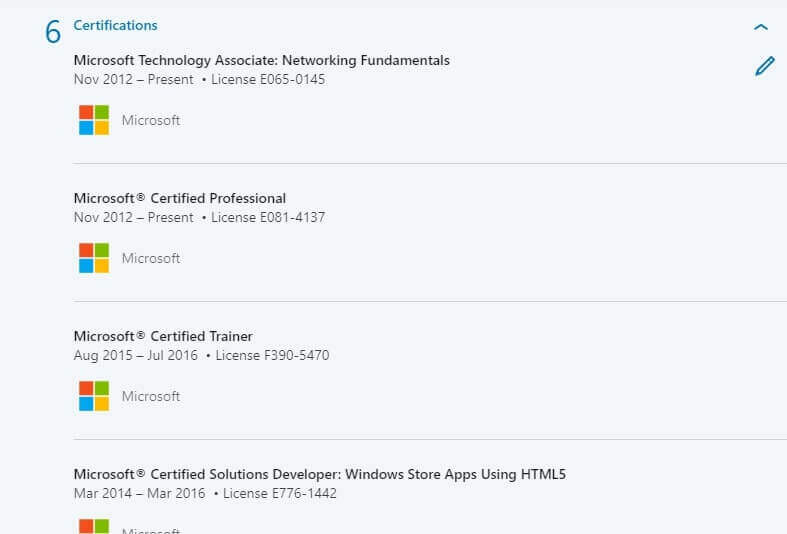 Organization
The organization is where you should add the positions you held in college under various clubs and student organizations.
Honors & Awards
Configure your public profile
It is LinkedIn the first thing one will come across when you are searched online. Anyone will be able to view your profile without getting logged in and can see information about you. You can customize these and decide what a person without logged in can see on your profile. On the right-hand side, there is an option for Edit Public Profile & URL. Here you can set and control the sections to be viewed by users who had not logged in.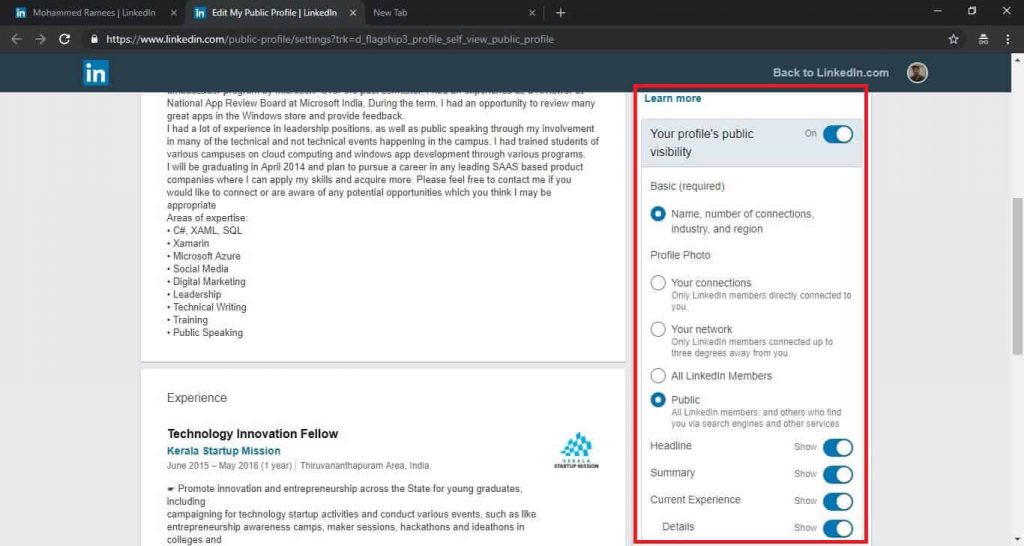 Customize your profile URL
Next, we will see how to customize the URL for your LinkedIn profile to make it easier for others. On the same option Edit Public Profile and URL. You can see Edit URL, where you can customize this URL. The default one will not be very appealing. You can customize the part after linkedin.com/in/. Please try with your full name and if it is available, go with it. If not adjust with some minor modification keeping up the professional look. It is strongly recommended claiming your LinkedIn URL, as it makes it much easier to remember and share your profile.